()
Entry 1
09/12/2020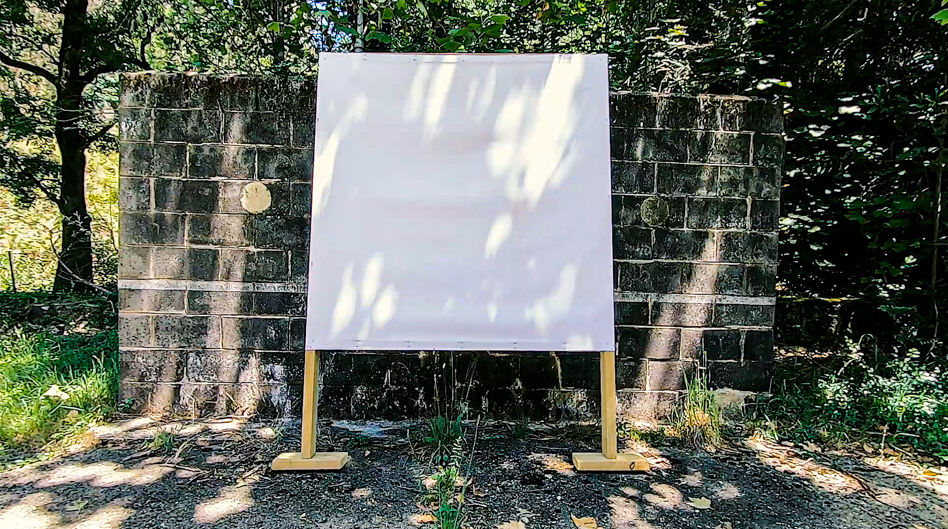 I've intercepted Madelynne's homemade projection screen on its way to the tip. Stretched on a wooden frame it looked like a canvas, a canvas with feet. While having no paints or brushes with me, I acted upon a random impulse to explore the canvas as a support. What else could it support, if not a painting? Or could I present anything else as painting as long as its gallery label could credibly state "...on canvas"?
The first, most spontaneous and least thought through experiment turned out to be the best one so far - voilà, Artist in Residence. Actually, it's my preferred way of working - following an impulse and then trying to make sense of it, letting the art guide me to unforeseen encounters and discoveries. The afterthoughts for this one revolved around distinctions between still and moving image (yes, I went on to make still life videos - e.g. Nowhere to sit after Kosuth), the early photo cameras that required a lengthy sitting in stillness (yes, I went on to test for how long I could "hold a pose", but Archie was still the champion!), the framing's importance in art (yes, a number of frame-tweaking experiments have followed) and how each medium rearticulates its content - to mention a few.
Oddly, I find myself spending most of my time on capturing and editing videos. Perhaps, Madelynne working on her video installation project next door, is a contributing factor. Our conversations keep generating new ideas that can be immediately tested. I would have expected to be doing more sound work, and yet, sound is always part of video. Not least in my video still lives, sound is often the most dynamic feature, prompting about all the active life outside the image frame. Stillness of the image makes space for sound in the viewer's attention.

Last week marked lifting of interstate travel restrictions. Finally! We celebrated the occasion with a day trip to Wodonga-Albury and MAMA. Four young kangaroo bucks saw us off when leaving Bogong and one of them stayed up late to welcome us back. These wonderful events escaped, however, the scope of The Bogong Chronicle that has just released its 10th issue. The rain and wind have by now divided its underlying sculptural piece into four segments, it gained some suntan and developed some elaborate spatial and textural features.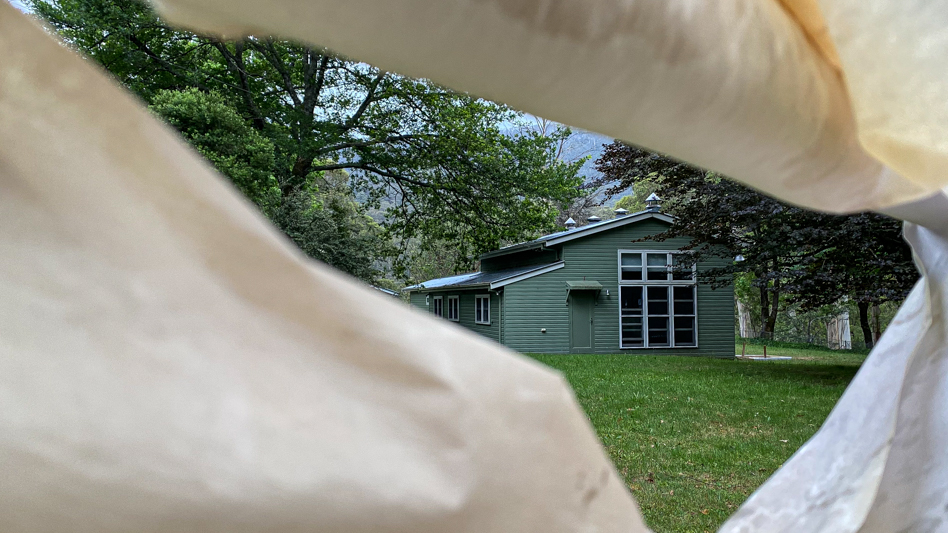 When I look up close at all the tiny insects making their way through, I think of Frank Gehry and Zaha Hadid. But only for a split second... in the meanwhile I find it more entertaining to consider "video sculpture", yet another inspiring oxymoron.
No time for the punchlines today,
There is a thing I need to crochet.