()
Day 36 – Monday 8/8/17

Weather conditions: 14 degrees, overcast with rain

Today was an early start. At 8am I was ready and waiting for Sonja [temporary residency host] to pick me up. My suitcase was full of sound equipment, which we loaded into the car. Then it was of to the Gustaf Museum where I spent 4hours in the plant room recording the various machines. After that there was lunch at Mäntän Klubi restaurant to welcome the new residential artists, Saija Kivikangas, Finland and Johanna Lecklin, Finland. The rest of the day was spent in my studio listening and cataloguing the sounds I have collected thus far. It was a perfect way to spend the day as the climatic conditions weren't conducive for field work.
---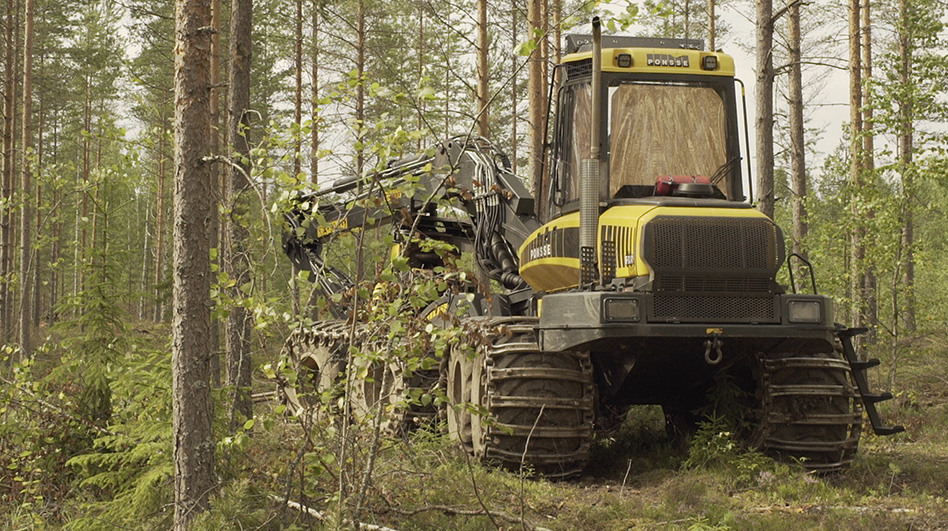 Day 37 – Tuesday 9/8/17

Weather conditions: 20 degrees, blue skies

My second visit to Gustaf Museum. I have bought many microphones to Finland, one of which was the Soundfield Ambisonic microphone. I was taken back by the quietness of Mänttä and I began to wonder if I would ever use the ambisonic mic. However, I'm pleased to say, it's been pulled out of the cupboard and is being used to gather ambient recordings of the various back areas of the museum. These recordings will be used in a new site-specific project I'm working on with Ignacio Acousta called Hidden Spaces. The project uses the Serlachius archive as a framing device to explore the relationship between the collection and its container. After spending 4-hours in the recesses of the museum recording I called it a day, it was time to greet the blue skies. As the weather was fine I rode back to the Einola packed the drone and a7s and headed to Makkaramäki forest. As I was walking up the quiet forest path I meet a lady armed with a bucket. I expect she was out berry picking and enjoying the tranquility of the forest. This came to an abrupt end once I launched the noisey beast. When it comes to flying a drone I'm an absolute beginner and this was evident with the results I achieved. I was so focused on flying the drone that I forgot to turn on the video camera. Did I notice my mistake when I used up the first battery, no not at all. It was only when I extinguished the second and final battery that it occurred to me that I hadn't hit play. Oh well, at least I got an hour of flying practice in.
---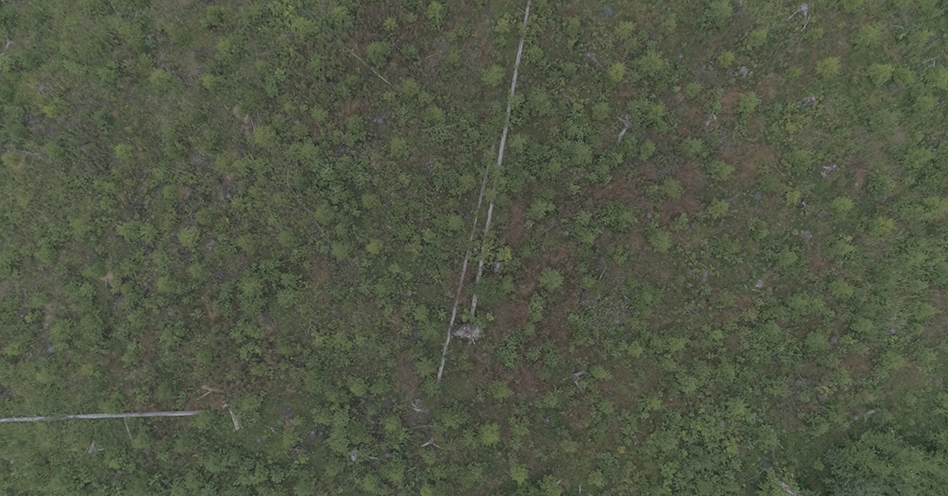 Day 41 and 42 – Saturday/Sunday 12–13/8/17

Weather conditions: 23 and 19 degrees, grey skies and rain with intermittent patches of blue skies

In spite of the inclement weather I had a successful weekend out in the field visually documenting various forests in the Mänttä/Vilppula environs. I have now honed in on five forest areas, which are harvested at different levels. Makkaramäki, two areas on route to Sammallammintie and two I discovered over the weekend on route to Kiiviontie and Pavintie. The footage I gather will be used in Common Ground. Now that I have found my locations I will spend my remaining residency time documenting them. I am slowly becoming more proficient with the drone and have started gathering usable footage. On Sunday I used the drone to film Kinnaskoski Oy saw mill. Unfortunately the footage is not up to par, there is far too much glare from the sky and wet road surface. I have ordered some ND filters, which should remedy this problem. Once they arrive. I'll revisit the mill and gather the required footage.


Supported by