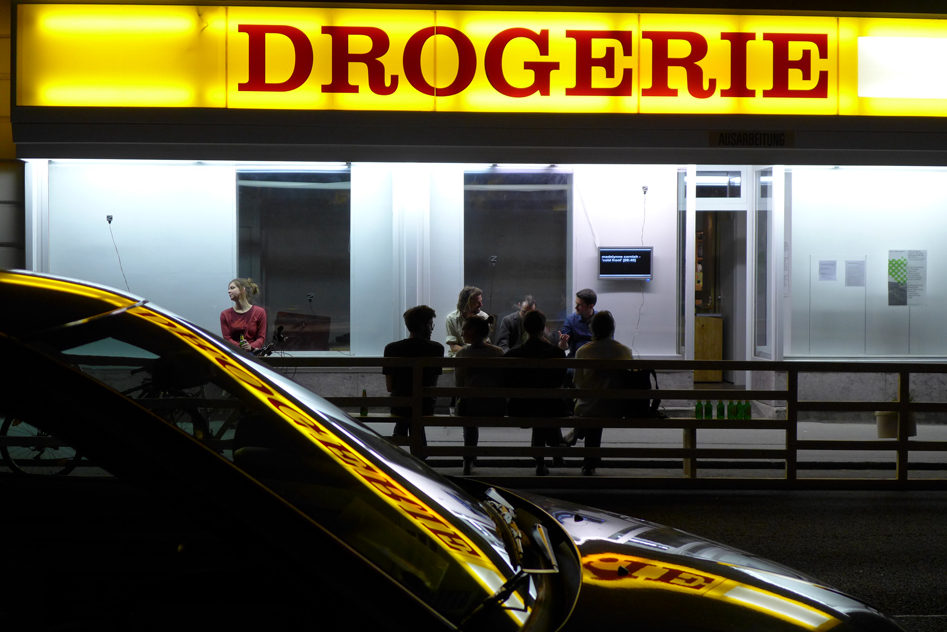 Sonic Interventions is a collaborative sound art project curated by Madelynne Cornish [AU] and Daniel Lercher [AT]. The project is designed to highlight a diverse range of environmental sound practices emanating from Australia and Austria. The exhibition features the works of 14 contemporary sound artists and composers who investigate the relationship between the natural and constructed environment.
The multifaceted exhibition takes place at Kultur Drogerie in Vienna. It includes compositions for headphone listening, live performances, and artist talks. Additionally the main gallery window will be transformed into a loudspeaker to spatialise a special sound mix for public space whereby composed sounds converge with the urban soundscape.
What is place?
Sonic Interventions is a transnational collaboration investigating the nature and representation of place. It uses the framework of sound art and experimental composition to interrogate the social, material and environmental ecologies of natural and manufactured landscapes, objects and spaces. The project comprises a listening program where place is rendered through various recording techniques, activated by performed gestures, and transformed through abstraction and process. The program explores a diverse range of themes including the effects of weather and industrialisation, social and environmental observations, and the transfiguration of the natural world. Together they communicate different ways place can be constructed and experienced, evoking a deeply mysterious world of actions, flows, energy and rupture. Situated within an exhibition context, these compositions are conceived for close listening within a localised setting, and as source material for incursion into public space. The articulation of sound works into the public realm provides an opportunity to recalibrate the experience of the urban soundscape. A place where real and imaginary spaces and encounters converge.
Performances
DANIEL LERCHER: Friday 10 June
PETER KUTIN: Friday 24 June
doors open 7pm
live performance 8.30pm
Exhibition
Sound installation in public space:
every day from 7:00h - 22:00h
Inside listing stations:
Mo. - Fr. 17:00h - 19:00h
Sonic Interventions CD
This dual disc audio publication features the exhibition's compositions, a 16pp booklet with text from each artist and a short essay by Philip Samartzis contextualizing the exhibition.
Produced in-house on Risograph RP-30
Limited edition of 150 copies
Cost $20 + postage