B–CSC Winter Masterclass 2019: The Art of Field Recording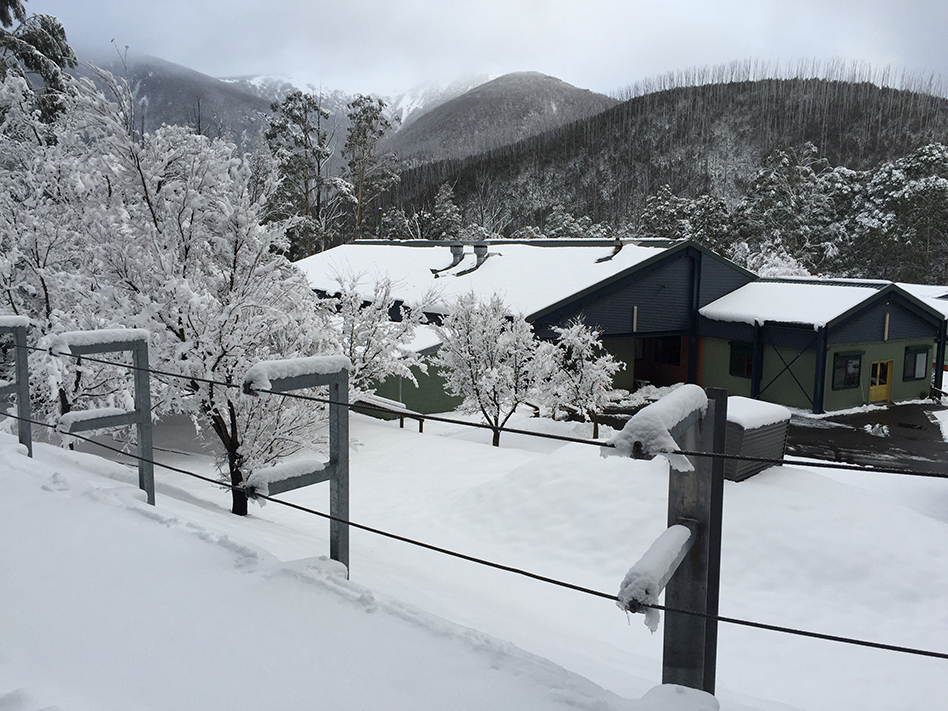 ---
B-CSC Winter Masterclass: The Art of Field Recording, July 1 to 5, 2019


This five-day intensive masterclass is overseen by internationally acclaimed sound artists and recordists Douglas Quin [US] and Philip Samartzis [AU] and will be an intense creative experience for all involved. The masterclass will draw on the ground-breaking work Quin and Samartzis have produced in the Arctic and Antarctica to demonstrate technical and creative processes used to register and exhibit the transformative effects of extreme climates upon wilderness ecologies.

During the five-day intensive masterclass, participants will live, work and participate in group and individual tuition with two world-renown sound recordists. They will learn how to prepare for and undertake deep fieldwork in remote wilderness environments, and their attendant conditions. Practical fieldwork will be complemented by technical demonstrations and conversations focusing on sound recording, compositional methods and analysis, spatial sound techniques, approaches to sound design, and strategies for broadcast and exhibition. Fieldwork will be undertaken at Howmans Gap, and in the spectacular mountain settings of the Bogong High Plains during the winter snow season. This uniquely Australian setting provides a rare pristine environment to experiment with site-responsive recording techniques using a broad range of professional equipment supplied by Nagra, Rycote and DPA microphones.


The Art of Field Recording is for anyone aspiring to work at a professional standard as an artist, composer or designer. Whether you are interested in sound art, film design, soundscape composition, acoustic ecology, experimental music, performance, spatial sound or environmental art, this masterclass will significantly enhance your knowledge and practice. You will be working with experienced practitioners who are internationally recognised for their sound art and design, and who possess the understanding and intellectual framework necessary to help you realise your creative and professional ambitions. The techniques you learn during the five-day intensive masterclass will be applicable to all the creative projects you hope to pursue within the fields of contemporary art, sound, music, film and media.
Masterclass highlights include:
Demonstrations of recording techniques presented by leading experts in sound art and acoustic ecology.
Practical fieldwork undertaken in a pristine wilderness area during the winter snow season.
Advise on how to prepare competitive applications for polar and alpine residency programs.
Instruction on how to prepare for deep fieldwork in challenging environmental conditions.
Exploration of the Bogong High Plains under the guidance of an Antarctic field training officer.
Presentation and analysis of documentary films and soundscape compositions exploring polar regions and their communities.
Masterclass participants will learn:
How to prepare for deep fieldwork.
How to use different recording technologies and systems in the field.
How to apply various microphone techniques responsive to challenging environmental conditions.
How to develop compositional methods and strategies for exhibition, broadcast and sound design applications.
What's included
Participation in the B–CSC's five-day Winter Masterclass 2019.
Tutelage with Douglas Quin and Philip Samartzis.
6 nights shared accommodation above the snow line.
Meals [breakfast, lunch & dinner].
Bus transfers to and from Falls Creek Resort for Masterclass activities.
Falls Creek Resort entry fee for Masterclass activities.
Regional Highlights
Falls Creek Resort: Snowfields, Scenic Chairlift Rides…
Bogong Village: Lake Guy Nature Walk, Junction Dam…
Kiewa Valley: Mt Beauty, Tawonga South, restaurants and wineries…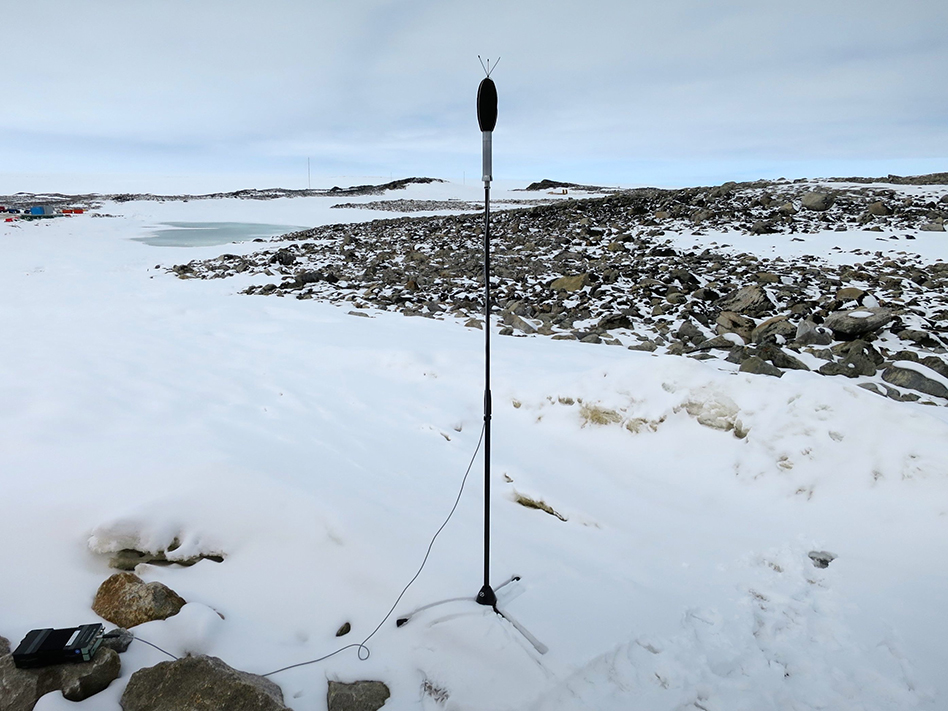 Biographies
Douglas Quin, PhD [US] is a world-renowned sound designer and naturalist. Quin's soundscape compositions and music have been performed at numerous festivals and venues including Merkin Hall, The Kitchen, the Kennedy Center for the Performing Arts, Spoleto Festival USA, and Venice International Performance Art Week. He is the recipient of numerous awards and grants from the Ars Acustica International prize, the National Endowment for the Arts to multiple fellowships from the National Science Foundation's Antarctic Artists and Writers Program.
Quin's extensive polar work over more than two decades includes the recordings Antarctica and Fathom. He was commissioned by Westdeutscher Rundfunk Köln to create a live satellite sound art project broadcast from Antarctica at the millennium. In 2011, he was commissioned to compose Polar Suite for the award-winning Kronos Quartet featuring soundscapes and interactive electronics. Other polar oriented work includes a fellowship at the National Film and Sound Archive Australia and Liquid Architecture Sound Art Festival and Tour 13: Antarctic Convergence (2012). Among his film credits, Quin created the sound design for and mixed Werner Herzog's Academy Award-nominated documentary film about Antarctica, Encounters at the End of the World as well as Under Antarctic Ice, a documentary for the PBS Nature series. He has also worked on audio exhibits with a polar focus for the American Museum of Natural History and the Polish Academy of Sciences, among others. Quin has and continues to collaborate with scientists including co-authoring a study of Weddell seal vocalisations which was published in Polar Biology.
He teaches in the Television, Radio & Film Department at the S. I. Newhouse School of Public Communications at Syracuse University.


Philip Samartzis [AU] is a sound artist, scholar and curator with a specific interest in the social and environmental conditions informing remote wilderness regions and their communities. His art practice is based on deep fieldwork where he deploys complex sound recording technology to capture natural, anthropogenic and geophysical forces. The recordings are used within various exhibition, performance and publication outcomes to demonstrate the transformative effects of sound within a fine art context. He is particularly interested in concepts of perception, immersion and embodiment in order to provide audiences with sophisticated encounters of space and place.
Philip is the recipient of two Australian Antarctic Division Arts Fellowships (2009 and 2015), which he used to document the effects of extreme climate and weather events in Eastern Antarctica, Macquarie Island, and on the research vessel Aurora Australis. Artworks produced from his fellowships have been incorporated into the National Archives of Australia's Traversing Antarctica: The Australian Experience (2011-14); the 11th International Symposium on Antarctic Earth Sciences, Edinburgh (2011); and the National Gallery of Victoria's Triennial Extra (2018). In 2014, France Culture and ABC Radio National commissioned Antarctica, An Absent Presence based on the book he produced for Thames & Hudson Australia (2016). In the same year, the INA-GRM commissioned Davis Station for their Akousma multi-channel surround sound concert series. Philip's most recent Antarctic project is a collaboration with Melbourne ensemble Speak Percussion titled Polar Force which premiered at the Art Centre Melbourne.
Philip is an Associate Professor within RMIT School of Art, and the co-founder of the Bogong Centre for Sound Culture.


Click here to ENQUIRE or REGISTER